Chiaroscuro

FSS / 2022
Client Private
Location Montreal, QC
Phase Built

Manipulating light and dark spaces to create the ultimate tranquility // Manipuler des espaces clairs et obscurs pour créer un sentiment ultime de tranquillité

Français
The bathroom is usually one of the first and last spaces that a person frequents in their day. It is a place of rituals—wash your face, brush your teeth, put on your cream, and so on. We go there to cleanse, to prepare, and to transform ourselves.

When tasked with the design of two bathrooms facing one another, we determined that their essential functions had to be distinct, but that their overall atmospheres needed to be complementary.

Chiaroscuro is a renaissance painting technique that brings an object into clarity through the high-contrast of light and dark shades. In painting, it functions on a fixed plane, a canvas. In architecture, we believe that one's physical experience of a space can be enhanced through the dramatic juxtaposition of chiaro (light) and scuro (dark) environments.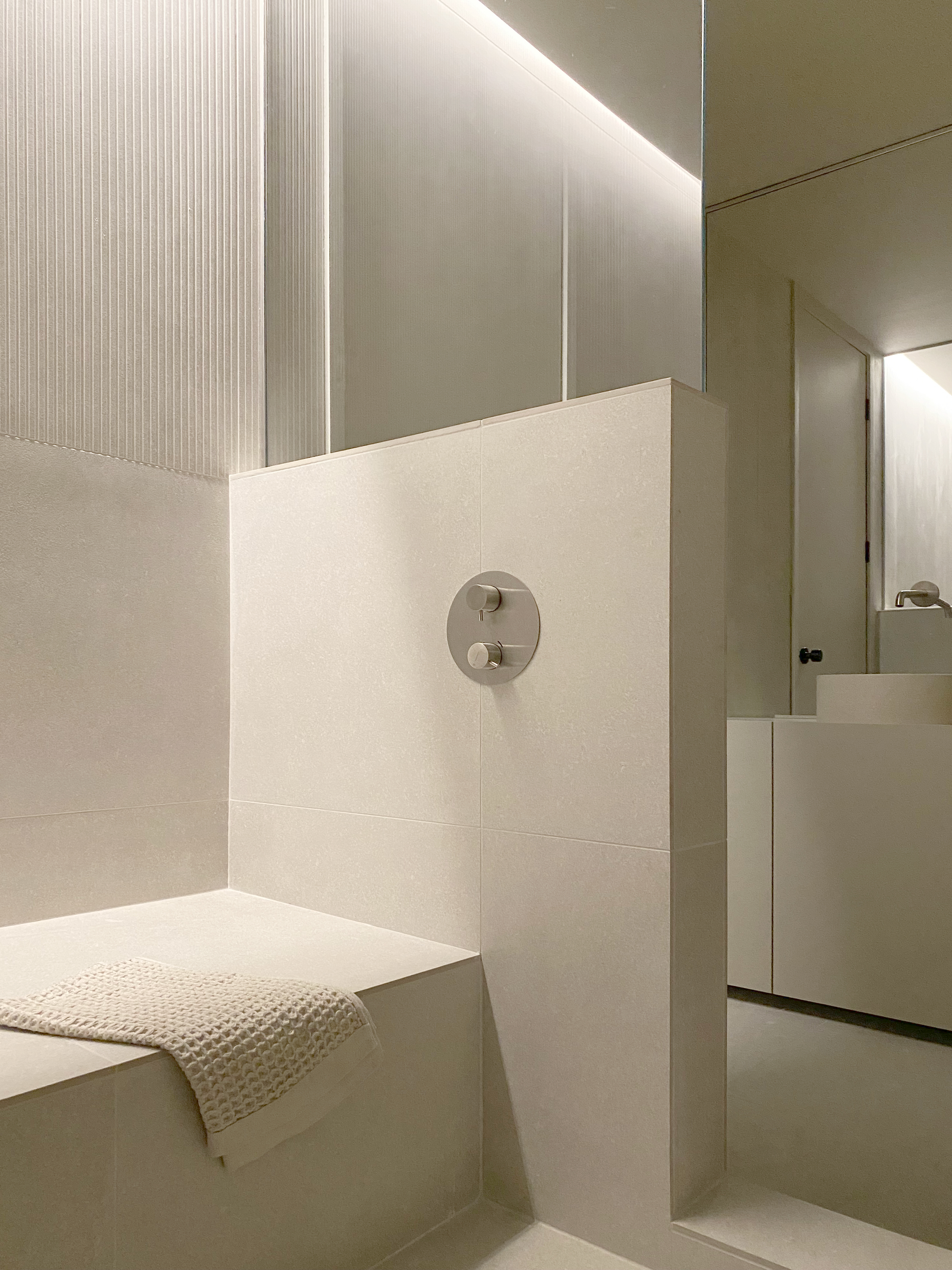 The first bathroom seeks to create a feeling of being uplifted and fresh. The design evokes a cloudy airiness through the use of light tiles and generous spaces for bathroom functions. The oversized shower includes a heated ceramic bench and rainshower head, inspired by hammam rituals. The wall-to-wall mirror extends the space and highlights the carefully selected light fixtures.
The 'dark' bathroom was inspired by the intimacy of a grotto. Extra large charcoal wall tiles have an uneven texture and finish reminiscent of rock. A custom-built mosaic tub makes the bathing experience feel effortless. An artificial skylight casts a curious glow that lifts your gaze without breaking the coziness created by the dim atmosphere.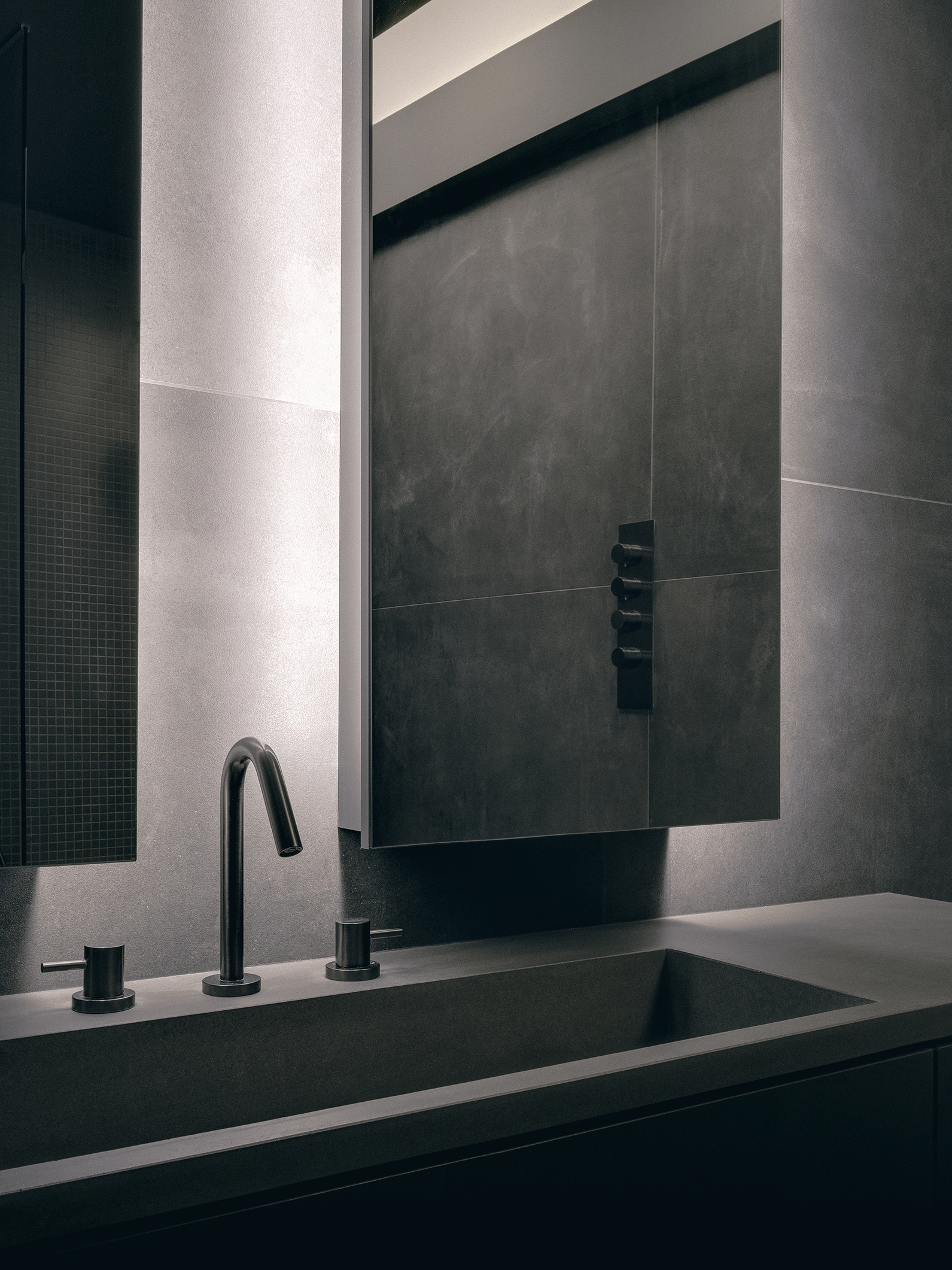 While the dramatic contrast gives users new perspectives, both rooms celebrate the power of a tonal, monochromatic palette which calms the senses and allows one to focus on appreciating thoughtful details while engaging in daily self-care.