XOXO Wind Rose

FSS / 2021
Client Northcrest Developments + Canada Lands Company
Location Toronto, ON
Phase Completed

Geometric frameworks are activated with art to celebrate past and future voices // Des cadres géométriques sont activés par de l' art célébrant les voix du passé et du futur
XOXO Wind Rose

FSS / 2021
Client Northcrest Developments + Canada Lands Company
Location Toronto, ON
Phase Completed

Geometric frameworks are activated with art to celebrate past and future voices // Des cadres géométriques sont activés par de l' art célébrant les voix du passé et du futur

Français
An invigorating climb to the summit of Downsview Park's largest mound of earth will be rewarded. On top you'll find the XOXO Downsview Wind Rose: a dynamic installation that celebrates the wind, the view, and the Indigenous connections to this place.
When launched, this interactive structure featured a circle of vibrant blue flags attached to a radial network of 32 square arches arranged in a compass-like formation. They resemble a huge wind rose.
A wind rose is a time-honoured tool invented by meteorologists that maps the direction, speed, and frequency of the wind in a specific location. The wind rose for Downsview, depicted on the concrete bench at the installation's centre, is specific to the Downsview airport and shows the local area's prevailing northwest winds.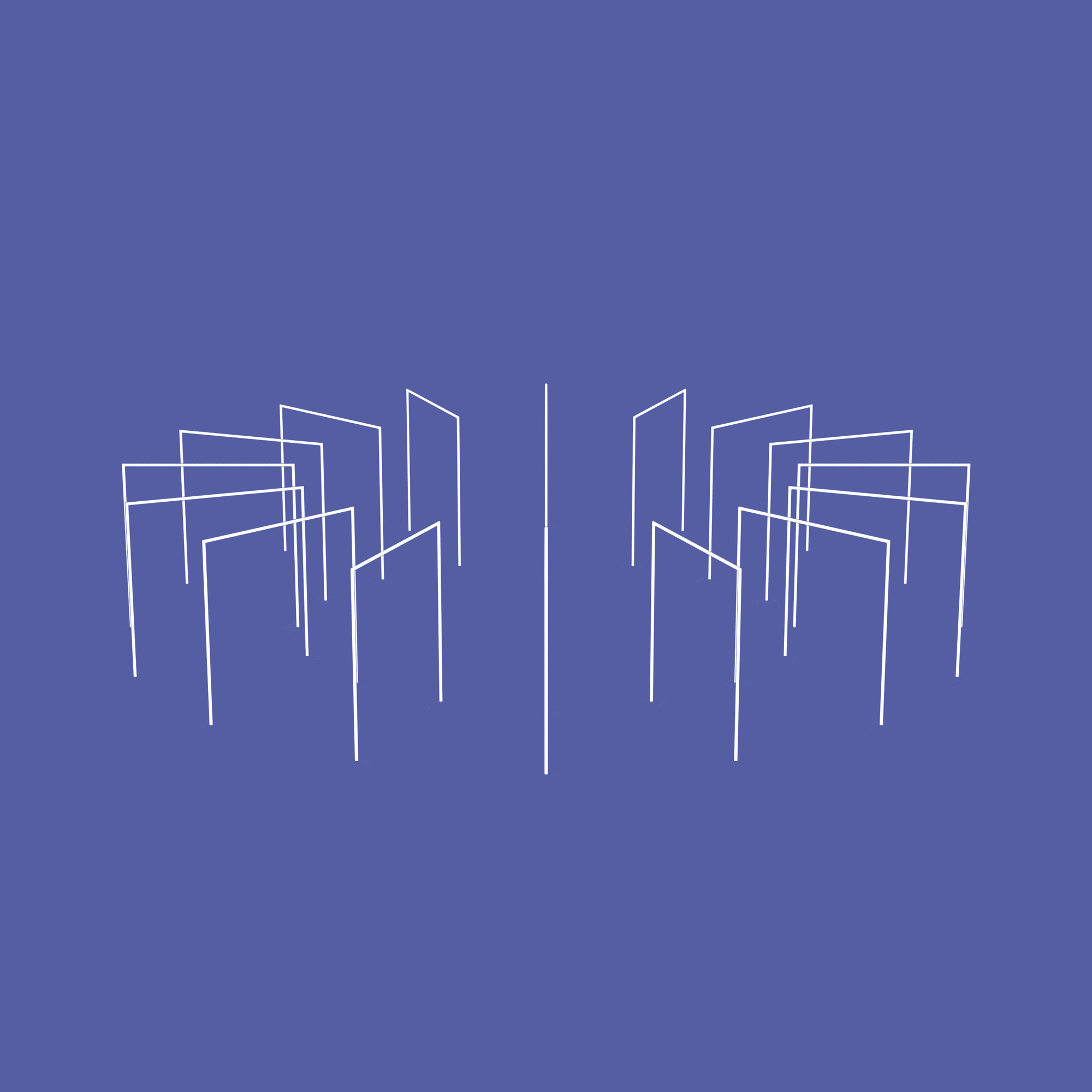 The square arches are designed as frameworks—or canvases—to host other installations. The first featured the bright blue flags and a couple designed by Chris and Greg Mitchell, Mi'kmaq artists who lead the design studio Born in the North. The work, called "The Turtle and the Traveller," is based on the history of these lands and the local area.
In August 2022, "Fabric of Community" was installed on the mound. Led by Paola Gomez in partnership with North York Arts, this installation uses textiles and fabrics to share stories of journeys, arrivals, and legacy.
In September 2022, a call for submissions will be launched to local emerging designers to propose new temporary installations on this structure through XOXO Downsview.






XOXO Downsview is a celebration of public art, culture, and local heritage that we proposed to the client in collaboration with DWD. We launched it in 2021 in coordination with Toronto's Year of Public Art. It involves dynamic installations, murals, multimedia works, and an audio walking tour on the Downsview Lands and in Downsview Park. It was received with much enthusiasm and continues to evolve under our creative direction.