Bellechasse

FSS / 2023
Client Confidential
Location Montréal, QC
Phase Completed

Tiered mixed-use building with nature and community at its core // Un bâtiment multi-usage en gradins ayant au coeur la nature et la communauté
Français
Located in Montreal's historic neighborhood of Rosemont-La-Petite-Patrie, the Vertical Green reimagines a neglected corner lot of 4 buildings into a vibrant mixed-use project with nature and community at its core.

From the street, the most striking feature of the Vertical Green is the seamless integration of a rising line of greenery with the natural brick facade. The overall tiered structure has intentional setbacks to create ample space for outdoor areas. Passersby and tenants can enjoy the beauty of a vertical green "alleyway" that starts at the rear of the building at street level, then wraps around to the front of the building where it branches out to several different types of outdoor spaces and ends with a communal rooftop garden. Nature is further accentuated by either Juliette balconies or private balconies affixed to each unit of the upper levels, giving all residents direct access to outdoor space.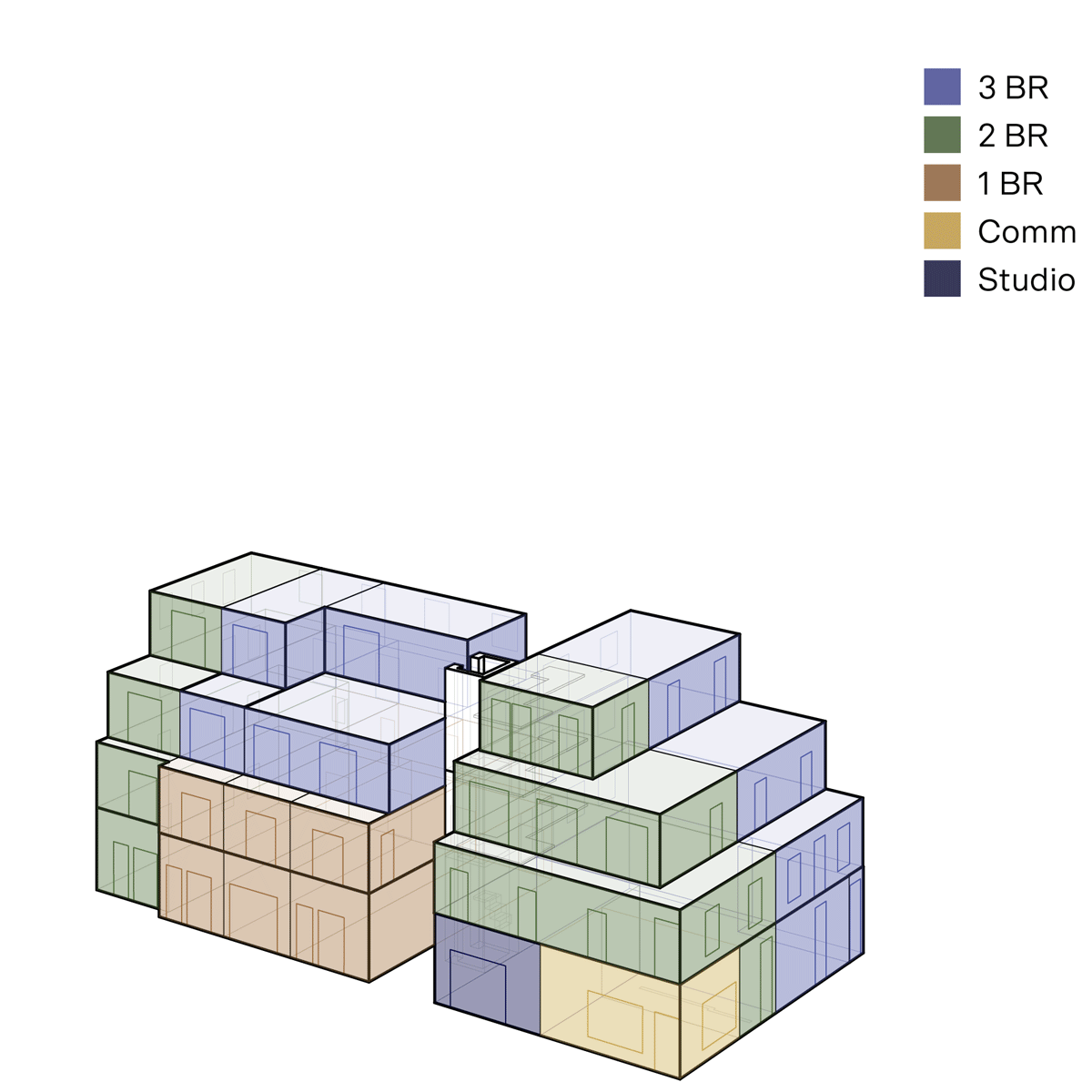 The emphasis on lush greenery and each unit's access to outdoor spaces reduces the sense of busyness in the city block, and yet, the design triples the number of units while preserving the harmony of the urban environment. Being mindful and respectful of both the building's surroundings and of the city's densification goals, the project has 17 units of varying sizes to accommodate a diversity of tenants. Whether someone wants to live alone, with a friend, with a partner or with children, they can find a home within the Vertical Green.